Electric bikes are becoming increasingly popular. That's why every cyclist is buying an e-bike conversion kit to modify their regular bikes.
The finest electric bike conversion kits will allow you to easily and affordably add a motor to your existing bike. So, if you're thinking about buying one, read on for our ultimate guide to e-bike conversion kits! We'll talk about each e-bike conversion kit and let you in on some buying considerations.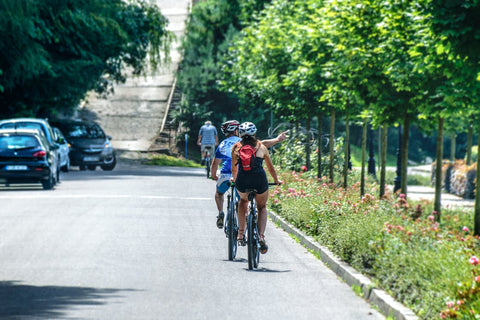 Benefits of Buying an eSoulBike Conversion Kit
So, why should you choose the eSoulBike brand? What makes their e-bike conversion kit stand out? To help you decide, here are some of the benefits of buying an eSoulBike conversion kit for your bike:
1. Fast installation and lightweight 
The whole electric bike conversion kit is lightweight. You will not feel any deadweight when climbing uphill. It's also easy to install. You will be out on the road or mountains in no time.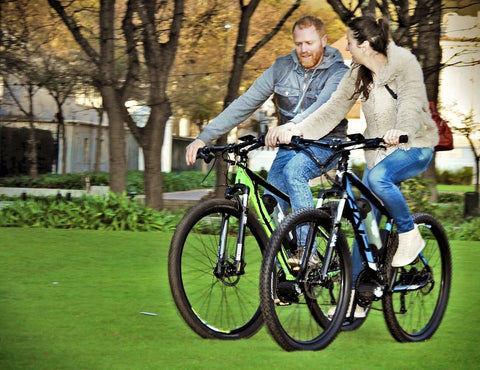 2. Complete certification
eSoulBike complies with EN 15194:2017. Every e-bike conversion kit is meticulously made to adhere to the European Standard. The standard includes specifications and test methods for electrical circuits, engine power management systems, and sub-assemblies for systems.
3. Full color LED screen
What's great about an e-bike conversion kit by eSoulBike is its LED screen. It's colored and tells you information like speed, mileage, and power. eSoulBike also offers vertical and horizontal alignment, depending on your preference.
4. Cost-Effective
One of the primary benefits of switching your ordinary bike to an electric bike is that you may save a lot of money. E-bikes are priced very high, so if you can avoid purchasing one, you will save money in the long term.
Moreover, the price of an eSoulBike conversion kit includes tax and shipping. You don't have to worry about any additional charges and it can be delivered to your doorstep!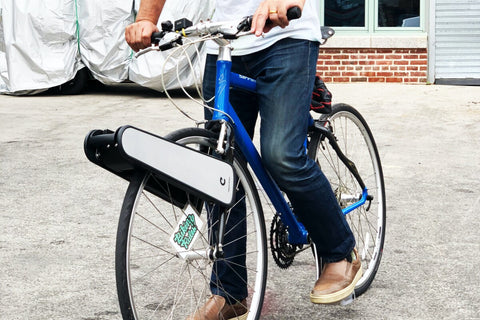 5. Environmentally safe
Because you're upscaling an existing bike, an electric bike conversion kit is more ecologically responsible than purchasing a new one. It results in reduced waste and the usage of fewer resources throughout the production process.
eSoulBike Conversion Kits Reviews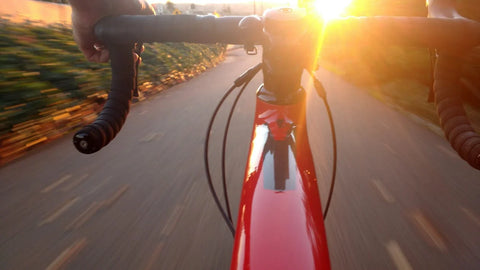 eSoulBike is dedicated to offering electric bike enthusiasts the most cost-effective e-bike solutions possible. Here are some of e-bike conversion kits: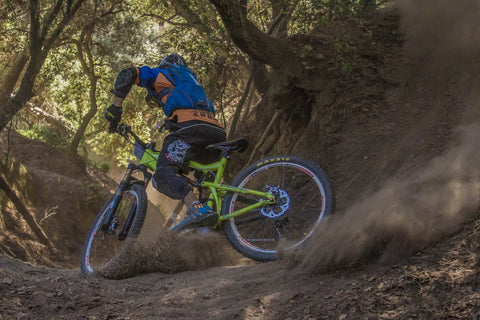 Electric mountain bikes (MTBs) increase your pedaling power while also adding the amount of enjoyment you'll have on the trail. 
It has 2 kits, Kit A and Kit B. One has Everest MTB 26" + PRO MTB Tube, and the other has Everest MTB 26" only. Generally, kit A has both a motor and a battery, while the other only has a motor.
Specification
Its motor has a rated voltage of 48V and weighs 7.8kg. The rated power is 1500W (rear wheel) and has a gearless construction. In fact, you can go up to 55km/h with this e bike conversion kit.
On the other hand, its battery has a 48V 16Ah capacity with a waterproof rating of IPX4. You can enjoy more bike time as you only need to charge it for 7 hours. Bask in the mountains for 45 to 90km per charge.
Design
This conversion kit for the electric bikes has double-walled rims coupled with stainless steel spokes. Nylon rim tape adds extra protection and keeps the tires from flattening.
It uses high-quality spray painting techniques to make the rim more durable. Additionally, the motor is appropriate for bicycles with V-brakes or disc brakes and is simple to install.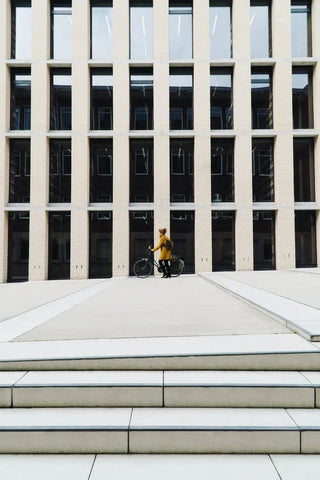 A step-thru city electric bike conversion kit is great for anyone who commutes daily. It has a low-top tube that opens up the middle of the frame, making it easier to get on and off.
Generally, it has three kits you can choose from A, B, and C. Kit A has ES CityTraveller 28" + ECO Rack, while Kit B has CityTraveller 28" + MAX Rack. On the other hand, Kit C only has CityTraveller 28".
Specification
All kits have a 250W motor with a 36V rated voltage and geared construction. Moreover, it only weighs 2.8kg with a rated speed of 25-28km/h.
As for their batteries, Kit A has a battery capacity of 13Ah, Kit B has 16Ah, and Kit C has 15Ah. Even though they have different capacities, the batteries have a cycle life of about 1000 and a waterproof level of IPX4.
Design
It has a very sleek design. The motor is appropriate for bicycles with V-brakes or disc brakes and is simple to install. You can ride the E-bike for a long distance. The high-grip, the wear-resistant wheel is perfect for sand, lawn, and other surfaces.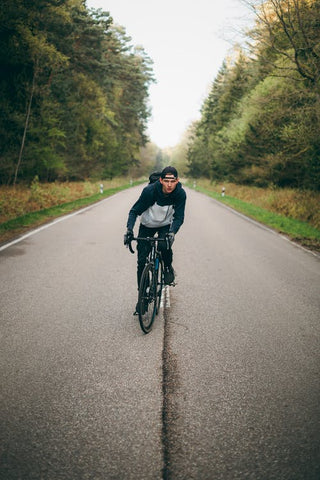 Turn that bicycle into an electric one for a hassle-free ride if you're always on the road. The 26"/28" Road Bike Electric Conversion Kit combines simplicity and performance into one small device.
Specification
The kit has a CityTraveller 26/28" + ECO Tube with a rated voltage of 36V and a weight of 2.8kg. You can go up to 25-28km/h with this motor.
With the battery, it has a capacity of 13Ah and a 2A charger. You can travel between 45 to 80km with a full battery.
Design
 The design is perfect for road biking. Its range is determined by the amount of cycling and the terrain. Normally, the battery is housed in a tough hard plastic casing that can be mounted on the down tube or the back shelf.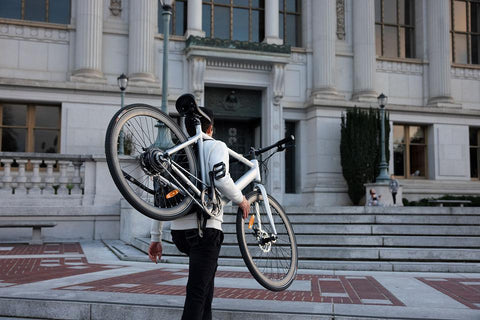 Urban biking offers various obstacles, such as people, changing terrain, and weather. You need to have a reliable electric bike conversion kit to turn your ride into a fast one. With the 28 "Electric Bike Kit for Urban Bikes by eSoulBike, you can achieve this.
Specification
The conversion kit has a 250W motor that can go 25-28km/h. It also has a Disc brake/V brake and a double hall sensor.
Correspondingly, its battery has a 15Ah capacity with an IPX4 waterproof rating and a charge time of 5 hours. You can go up to 100km every time you have a full charge.
Design
The LCD of this kit and other eSoulBike conversion kits has an impeccable design. Its display shows useful information like speed, mileage, and power. You can also customize the colors and visuals to your liking.
Moreover, the bike's rim is made from double-walled stainless steel and nylon, with a layer added to protect it against flats. The brushless motor uses high-quality spray painting techniques, making these wheels more durable than ever!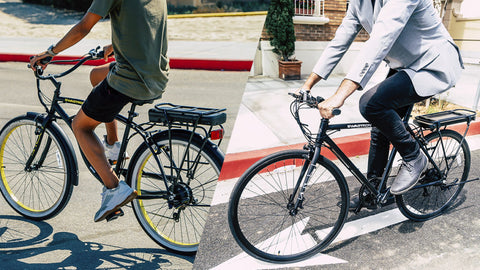 There's no age limit when it comes to riding tricycles. It's more convenient for others, and it's very well-balanced. If you want more power for your trike, use the 26"/28" Electric Bike Kit for Tricycles by eSoulBike.
Specification
The kit has a CityTraveller 26"/28" + ECO Tube with a 250W motor rated 25km/h. It has a voltage of 36V and only weighs 2.8kg.
Plus, it has a 15Ah with battery size of 368x90x96mm. You can charge it for 5 hours and travel 50 to 100 km nonstop.
Design
eSoulBike made this amazing electric bike conversion kit with a sleek design. You'll love how you can go long distances while still experiencing all the fun new things around every corner.
Additionally, they're appropriate for bicycles with V brakes or disc brakes. So if you ride one of those types frequently, this upgrade will be perfect for your needs.
How To Install Your E-Bike Conversion Kit
The installation of your electric bike conversion kit is very simple to do. Generally, every eSoulBike conversion kit has the same process. 
Here's a quick step-by-step process:
Remove the wheels from the rims.

Install the disc brake and the eSoulBike tires to both rims.

Install the LCD and throttle.

Put on the headlight.

Install the brake and pedal sensor.

Equip the battery base on the bike.

Secure the motor extension wires with cable ties and connect the joints.

Lock the battery in place.

Check if everything is working.
E-Bike Conversion Kit Buying Considerations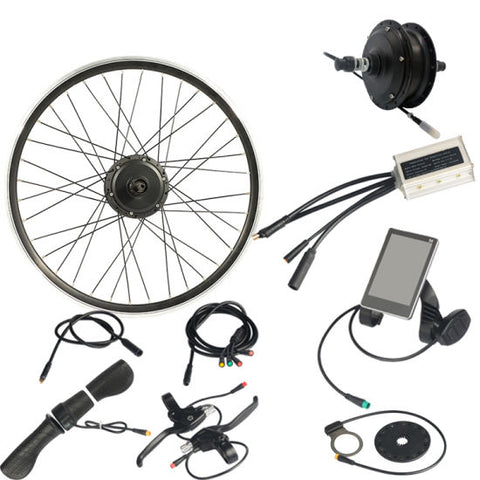 As you can see,  eSoulBike has great electric bike conversion kits. But which one is right for you? When selecting your new e-bike kit, keep the following points in mind:
Battery
One of the main questions you need to ask is, "does the battery come with it?" You'll need something to power and charge your electric bike conversion kit. A battery is included in many kits. However, cheaper kits may not include a battery, so you'll have to find one separately.
Power
It would be best if you also include how much power you need. Naturally, you'll receive more power with a larger motor wattage. A 250W motor is usually sufficient to reduce sweating throughout the daily commute. However, you'll need extra power to ride your electric bike on more difficult mountain tracks.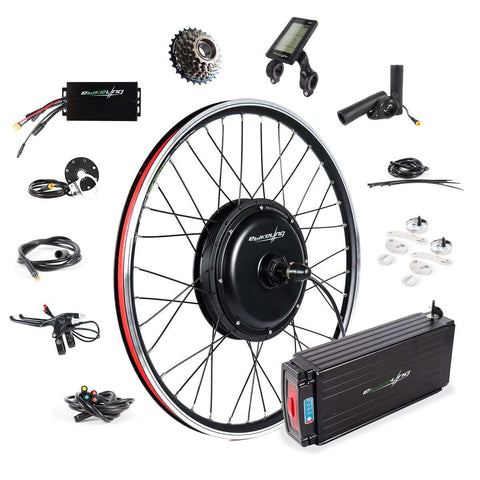 Local Laws
Before buying an e-bike conversion kit, you should first check with your state and local legislation regarding electric bikes. Some cities and towns have prohibited e-bikes from bike routes. 
Generally, there are three types of electric bikes:
Class 1 – top speed of roughly 20 mph and assist you while peddling.

Class 2 – adds a throttle that supports you whether you pedal or not and a top speed of 20 mph.

Class 3 – assist while you peddle and can reach speeds of up to 28 mph.
Compatibility
Make sure your electric bike conversion kit with battery is compatible with your bicycle before purchasing it. If you're buying a front or rear hub motor, ensure the dropouts are large enough to accommodate it. Also, the motors are compatible with the brakes on your bike.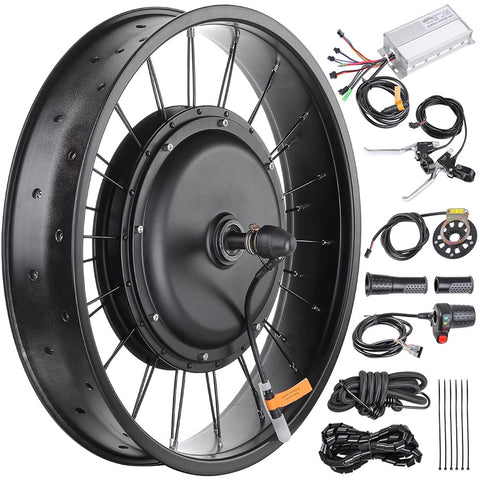 Sensor
Torque and cadence sensors are the two most common types of electric bikes. A cadence sensor is usually placed on the crankset to determine when and how fast the pedals are moving.
It will use the motor to apply a proportional amount of power based on how fast the pedals move. Although these are inexpensive and simple to install, their power distribution can be jerky and unnatural.
On the other hand, torque sensors provide power based on the rotational force exerted on the crankset. When ascending or descending steep hills, the sensors feel much more natural.
Some riders are even unaware that the motor is assisting them. Compared to the cadence sensors, it can further extend the battery's range because they only deliver as much torque.
Other Accessories
Some manufacturers put other accessories in their electric bike conversion kit. A good example is an LCD. eSoulBike has one for each e-bike conversion kit they offer. Others offer accessories for the hub motor, like a quick thumb throttle and a disc brake.
Frequently Asked Questions (FAQs):
Is a battery included in every electric bike conversion kit?
'Not all the time,' is the quick response to this question. Not all manufacturers offer electric bike conversion kits with batteries. Of course, you'll need one, so make sure the kit you choose includes one when shopping online.
How fast can a 1,500W e-bike go?
The world is your obstacle course when you ride an electric bike. With a power of 1500 watts, you can reach speeds up to 40 mph (64 km/h).
Should I instead purchase an electric bicycle?
Remember to think about all of your possibilities. You have a bike you haven't used in years, and it's an ideal candidate for electric bike conversion. It could be, but it's also possible that it's a stronger prospect to sell.
Riding With Ease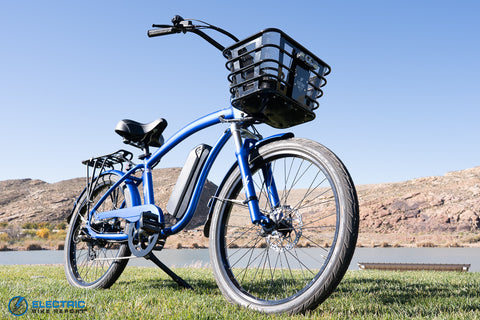 A complete electric bike conversion kit is the best solution for your e-bike woes. You'll have the tools you need to DIY your favorite bike with Esoulbike's electric bike conversion kits! 
Additionally, you can have a simple, convenient, quick, and fun way to transform your bike into an e-bike.
Reference:
https://www.cyclingnews.com/features/best-electric-bike-conversion-kits-give-your-current-bike-a-power-boost/
https://www.ecowatch.com/best-ebike-conversion-kit-2655297224.html
https://www.bikeperfect.com/features/best-electric-mountain-bike-conversion-kits
https://esoulbike.com/pages/faq
https://www.ebikechoices.com/best-step-through-electric-bikes/