Green GoGetter, Turn Your Bike Into an e-Soul
Transform Any Bike Into an E-Bike with Universal Electric Bike Conversion Kit and Battery
Build on our simple and fun ebike conversion kit and turn your bike into an e-bike in minutes. No installation headaches, just plug and play. Feel the electric thrill as you zoom faster, farther, and smoother than ever before.
Powerful

Electric Bike Conversion Kits


Step into sustainable commuting with our leading eBike conversion kits, designed to accommodate a variety of wheel sizes. Our top-selling kits transform any bicycle into a high-performance eBike, offering superior performance, reliability, and easy installation. Embrace an eco-friendly future with us; whether for recumbents, mountain bikes, road bikes, or electric trikes.

installed
40 Minutes to eBike Bliss: Install ebike conversion kit
Swap pedals for power in under an hour! Our SW900 / T24 kits are designed for swift, simple installation. No tricky throttle removal, just quick-connect, waterproof fittings and you're ready to roll. With basic tools, minimal mechanical know-how, and you transform your normal bike into an electric bike marvel. Got questions? Our customer service is just a call away.
Kickstart Your eBike Journey!
Real Riders. Real Reviews.
Thousands of happy customers rely on esoulbike upgrades to power their pedals. Hear real stories from our thriving community—or share your own.
Very fast shipping.
I collected everything without problems, I drive-I'm high) 500 W 48 V Motor Wheel on 29 "wheels my 95 kg with a maximum of 36 km/h.
Fun, fast and easy to mount!
I am happy with the kit as well as the assembly process. Bicycle kross trans 1.0. For now, everything is ok, we will see later.
Easy To Use
Yo yo-yo, off to the skate park again! Converts my ride from sidewalk cruiser to box jibbin' machine. Makes my vids look like I'm flyin' - thanks ESoulbike!
Powerfull 1500w
Till now the best 1500w with 70nm torque. My choise was essy to build my 2nd cargo bike with this rearhub 1500w motor. Thank you !
Fast delivery
Received tsdz2d, quick delivery, good quality engine and accesories. Engine installed without any issues into cross bike. Works pretty well.
Perfect!!!
ho avuto un problema di settaggio del display. mi hanno seguito passo passo fino alla soluzione del problema. BRAVI ! BRAVI ! BRAVI !
Influencer
Experiences
Share information about your brand with your customers. Describe a product, make announcements, or welcome customers to your store.
Meet the Influencer's
Follow
Us
See how others are riding.










Packed with features usually attributed to more expensive e-bike conversion kits.
Esoulbike kits are a great option for riders who are looking for a high-quality, affordable electric bike.
This tough e-bike kit has a 50-mile range and is much cheaper than you'd expect.
A premium-feeling electric bicycle conversion kit at a not-so-premium price
With easy installs, anyone can join the electric escapades without stretching their price points.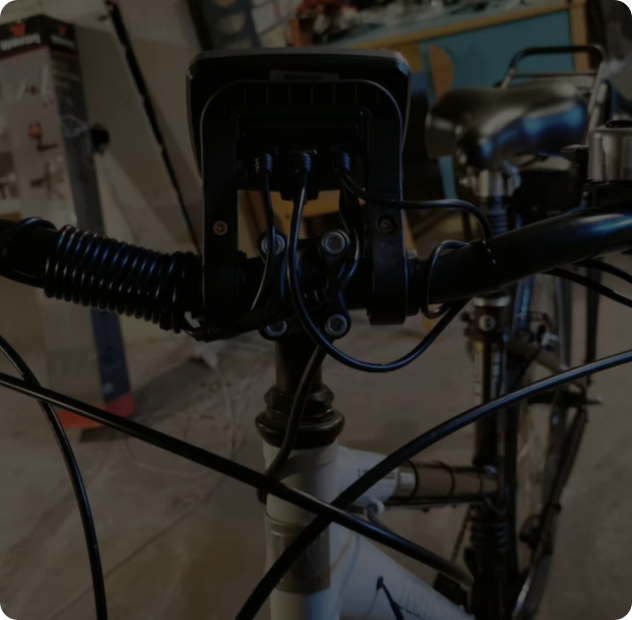 Give your ebike a boost by mixing and matching accessories like batteries for the ultimate electric biking experience. Explore our range of add-ons like higher-capacity batteries, disc brakes, torque sensors, pedal assist, and LCD displays to take your ebike conversion kit to the next level.

About eSoulbike

: Pedal into the Future

We're eSoulbike, a team fueled by passion and a love for cycling. Our mission? Making eBike adventures affordable and accessible for everyone. We envision a world where electric bikes are the norm, promoting healthier communities and a greener planet.

Join us as we ride towards a future where everyone can enjoy the thrill of electric riding, regardless of their economic status.


Learn More About Us


eSoulbike at Your Service
eSoulbike at your service
A network of support at the ready and
on the road.
Expert service from our highly-rated team of technicians, both online and at our service centers in France and Poland. In need of maintenance?
Visit us on-site for hands-on support, or access our online video repair services for expert guidance right from your home. We're dedicated to keeping your ride smooth and your eBike in top shape.
Explore More Services

Is converting your bike to an electric bike worth it?
Absolutely, converting your bike to an electric bike can be a worthwhile investment, especially if you have a DIY e-bike kit like the ones we offer at eSoulbike™.
Blog On the Road
Get the inside track on all things eBike hub motor kit! Dive into our blog for tips, trends, and tales from the trail. Whether you're a seasoned cyclist or just starting your journey, our stories will inspire and empower your every ride.
Wanna Be Part Of The eSoulbike
Community?
Join our community of eBike Kits lovers and lifestyle adventurers! Follow us on social media for the latest updates, events, and exclusive deals. Don't miss our thrilling giveaways and inspiring rider stories.We're always sharing new stuff, so don't miss out!