It is not surprising that electric bikes are becoming increasingly popular. They have many benefits, such as saving time, saving energy, and helping the environment.
If you want to take less time to get to work, riding an e-bike will be the best choice for you to choose.
Electric bikes are becoming increasingly popular around the world. They're not just playing the role of a vehicle, but also increase the efficiency of your life.
This article is to describe how e-bikes help you save time and energy.
1.  YOU DON'T HAVE TO PEDAL AS HARD WITH AN ELECTRIC BIKE KIT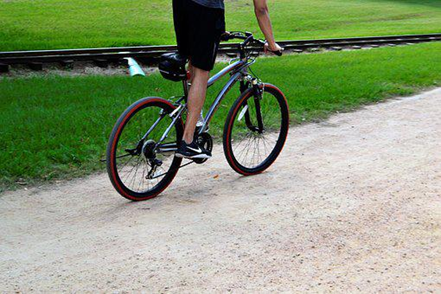 One of the biggest concerns people have about their transport vehicles is how hard they need to do with them. 
THE SPEED YOU CAN ACHIEVE WITH OR WITHOUT ELECTRIC BIKE CONVERSION KITS
Most regular-bike riders can achieve a speed of nearly 15 mph for one hour ride. However, you may feel tired after long-distance cycling with a non-electric bike. 
With a traditional bike, you have to pedal after pedal with much effort while riding. Also, the longer you ride, the slower your speed will be, as you ride further.
However, installing an electric bike conversion kit makes it easier for you to get around.
Electric bikes can go much faster than the average bike with a speed of 20 to 28 mph. 
HOW E-BIKE CONVERSION KITS WORK
You can ride it much like a regular bicycle but with less effort. The motor of the e-bike will automatically switch on the motor when you pedal. 
An electric bike is a great way to save time and energy on your commute to work. They allow you to ride faster than most people in the city without breaking a sweat. 
The motor provides you with the extra boost of power when you need it so you don't have to pedal as hard as you would on a regular bike.
THE INSTALLATION OF ESOULBIKE CONVERSION KITS
The eSoulbike Electric Bicycle Conversion Kit is easy to install. It only needs a few steps and it is convenient to clean and maintain.
2.  YOU CAN USE AN ELECTRIC BIKE KIT TO COMMUTE WITHOUT WORRYING ABOUT TRAFFIC JAMS OR PARKING SPOT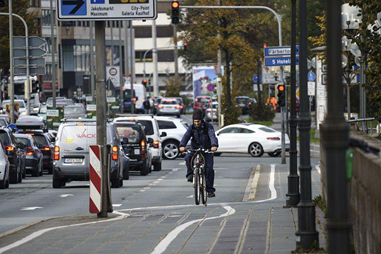 Traffic jam Iis a phenomenon of congestion and slow traffic speeds, usually during holidays or rush hour. 
What's even worse, you have to spend so much time finding a parking spot if you drive a car.
It is often found in metropolitan areas, highways connecting two cities, and areas with high car usage worldwide.
HOW TERRIBLE TRAFFIC JAMS ARE
As the global economy develops, the number of cars in the world has come to the number of 1.42 billion. 
The world's largest cities are especially plagued by daily traffic congestion
It wastes an unbearable amount of people's time and money. 
Developing a bicycle-friendly environment can help remedy this.
The traffic congestion frustrates commuters and often makes them late for work. 
WHAT YOU CAN DO WITH AN ELECTRIC BIKE CONVERSION KIT. 
The increase in traffic jams has become inevitable across the world. 
Fortunately, electric bikes are one of the best solutions for the congestion issues in metropolitans. 
If you are going to ride for a relatively small distance or within the city, electric bikes can help you find the way out of heavy traffic. 
With the electric bike, you can get away from traffic jams and explore the city at your own pace. 
The electric bike is a good alternative when you need to get to work or school quickly but don't want to take a bus, car, or subway.
3. HOW ELECTRIC BIKE CONVERSION KITS BENEFIT YOU BY PROTECTING THE ENVIRONMENT
Electric bikes provide a fast and efficient way to get around. They are not only efficient but also much more eco-friendly compared to automobiles.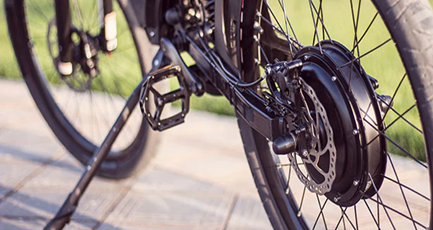 HOW TERRIBLE THE CAR EXHAUST GASES & EMISSIONS ARE
It was reported that road vehicles as the second-largest source of volatile organic compounds in the U.S. at 28%.
The major emission of motor vehicles is carbon dioxide, which leads to the worsening of climate change.
The exhaust gas released by cars does damage to your respiratory system. It even causes lung issues and respiratory diseases like asthma. 
ELECTRIC BIKE CONVERSION KITS AS A SOLUTION TO HEAL THE WORLD
Electric bikes are becoming increasingly popular in recent years as they provide an environmentally friendly, cost-effective.
At the same time, two-wheeled lithium batteries are small, light, and inexpensive.
Smaller operating and construction costs are highly advantageous for development compared to four-wheeled vehicles, which can really land effectively in cities
Electric bikes not only help to improve individual efficiency but also produce the unity of economic, commercial, and social benefits.
4. HOW ELECTRIC BIKE KIT HELP YOU SAVE MONEY
Cost is another matter to be considered when choosing a mode of transportation.
| | | |
| --- | --- | --- |
| | eSoulbike Conversion Kit | Car |
| Model | | Any cars |
| Cost | €336 without batteries | average price of more than €3500 |
| License Requirement | no | yes |
| Cost of Energy | next to nothing | €150 average per month |
| Cost Per Mile | next to nothing | €0.6 average per mile  |
| Tax | no | yes |
| Insurance | no | yes |
Above is the cost comparison between eSoulbike Conversion Kits and cars.
Purchasing an electric bike is more cost-effective than buying a car. While an electric bike kit is even cheaper than buying a new e-bike.
HOW E-BIKE HELPS TO SAVE MONEY
It helps you save money not only on the purchase but also on the maintenance. Because you do not have to pay for the gas and parking fee.
E-bike is a kind of light transportation with a battery as the main energy source, similar in appearance to a bicycle or motorcycle, and is a kind of motorized bicycle.
An electric bike conversion kit is to help you to convert an average bike into an electric one.
To buy a new e-bike or an electric bike conversion kit is commonly asked by customers.
The average cost of an e-bike is about 3,800 euros, however, the price of a conventional bike starts from 300 euros.
Electric bikes could be quite expensive, so if you are on a tight budget, you had better not choose them. 
It seems more reasonable to buy an electric bike conversion kit to convert a bike into an electric bike than to buy a new e-bike.
To Sum Up
We have discussed how electric bikes change your life and improve your life efficiency.
If you have any interest in electric bike conversion kits, please feel free to leave a message!