ABOUT US
eSoulbike's STORY
Born out of a shared love of good design and quality products, we create solutions that fit the modern lifestyle. Always driven by passion, we work to empower others to live the same way.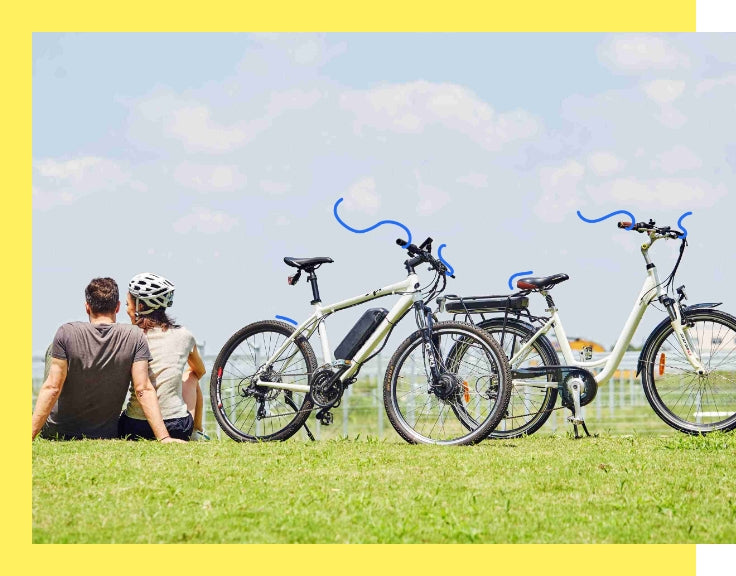 BEHIND ESOULBIKE™
A Green Travel Solution
I'm Harper, and I've been studying and working in graphic design for half of my life. But over time, I began to notice that I had run out of ideas.
My good friend is a person who is fond of bicycles and is engaged in the bicycle business. So, looking at her free and happy state, I thought, why don't I have a try?
Cycling is a fun, even fantastic sport. The ebike conversion kit is really a brilliant invention. I know a lot about electric systems, and most importantly, I have made many friends. In my spare time, I can meet my friends and ride my modified ebike. It is so joyful and liberating.
And then, of course, we became colleagues.
Turn your hobby into a job. Why not? If you feel miserable at work before, change it. Only by not being afraid to change can you be happy.
I've been riding and selling bikes for five years now. Our company sells products all over the world through Alibaba. As a result, it has been recognized by a lot of customers. What's more, I made even more friends during this time.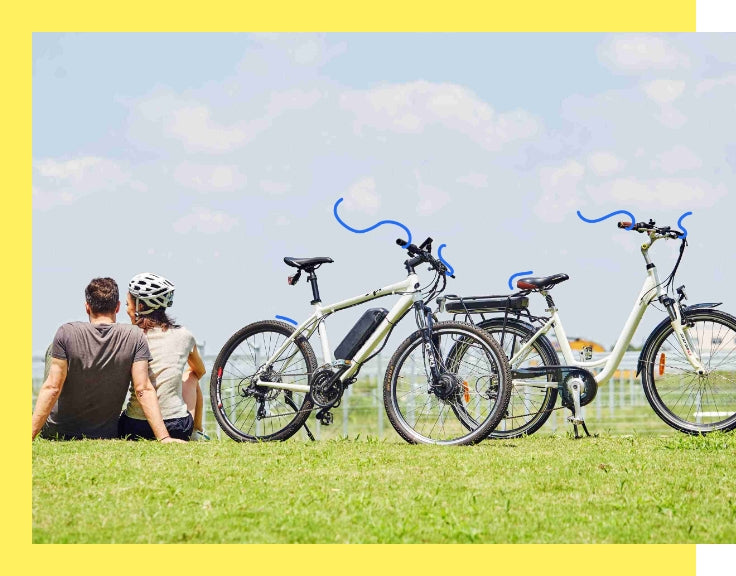 Marcin from Poland is a full-time YouTuber who tests e-bikes. He is also the father of seven children. Marcin helped us test our products in various local road conditions in Poland and gave us a lot of professional advice. He also often shares his life with us. We are happy that he has much more followers because of his dedication to his work.
There is also Teddy from France. He has excellent electric bike repair technology. He often lends a hand to help us solve the problem when we are in trouble. Without him, we might not be able to solve some after-sales issues quickly.
And Angelos from the Netherlands, an automotive engineering student who focuses on the environment and nature, is looking for ways to help reduce the use of natural gas. We were happy to come in and provide electrical and technical support. He went on to win the race, which was very pleasing.
There are many, many more stories like this. We all live in a small corner of the Earth, connected by our love of nature, sports, and electric bikes, and it's a beautiful thing.
In 2021, Marcin asked me, why don't you start your brand? Without distributors, locals can buy good products at lower prices. That's right. It's the support of so many people along the way that has brought us this far, and now it's time to give back.
So Esoulbike was born. We have a factory in Shanghai, China, and a team with ten years of experience. We have warehouses in Poland, Spain, Germany, and Hungary, which guarantee fast delivery. In addition, we have after-sale outlets in Europe, which can ensure a quick solution.
Now, sincerely welcome everyone to become a member of Esoulbike, start to modify, and ride together. We look forward to hearing your story and listening to you share your life. This is the meaning of our work.
Through a love of sports, care about the environment, enjoy the fun of cycling, and ESoulbike, the world's little you and I, are linked.
Cheers!
Fast delivery and good service. questions were answered quickly. everything works great.
Prepare super electric bike Yesterday and Today 10/06/2021 Thank you for discussing in contact.
Good value for money. Only one brake sensor. So far this works.