Electric bikes, also known as e-bikes, have become increasingly popular due to their convenience and ease of use. However, while the e-bike itself is an important investment, the right accessories can make all the difference when it comes to enhancing your riding experience. Whether you want to improve your safety, comfort, or performance, upgrading your e-bike accessories is a great way to achieve your goals. In this article, we will explore the most popular e-bike accessories to upgrade and help you decide which ones to prioritize based on your personal needs and preferences.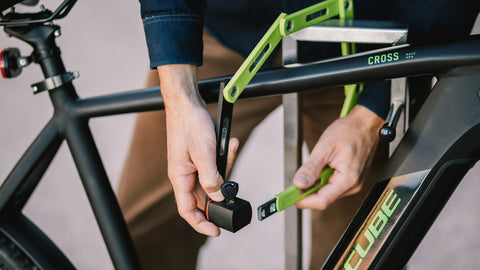 Factors to Consider When Choosing E-Bike Accessories
When it comes to choosing e-bike accessories to upgrade, there are a few important factors to consider to ensure that you get the most out of your investment. These factors include:
1. Personal Preferences: Everyone's e-bike needs are different, and your personal preferences will play a significant role in determining which accessories you should prioritize. Think about the type of riding you plan to do, your comfort level, and any specific features you need or want.
2. Riding Conditions: Consider the environment in which you will be riding your e-bike. If you frequently ride in low-light conditions or inclement weather, certain accessories such as lights or fenders may be more important than others.
3. Budget: E-bike accessories can range from inexpensive to very expensive, so it's important to set a budget before you start shopping. Think about which accessories are most important to you, and allocate your budget accordingly.
By taking these factors into consideration, you can make an informed decision about which e-bike accessories to upgrade first and get the most value for your investment.
Accessory Options to Consider
There are a variety of e-bike accessories available to upgrade, each offering unique benefits to enhance your riding experience. Here are some accessory options to consider:
Upgrading your e-bike lights can increase your visibility and safety, especially when riding in low-light conditions. Consider investing in brighter lights, or ones that offer different modes such as flashing or steady beams.
Good quality tires can improve your e-bike's performance and reduce the risk of punctures. Consider upgrading to tires with good grip, durability, and puncture protection.
An uncomfortable saddle can make your rides less enjoyable, especially if you plan to ride long distances. Consider upgrading to a more comfortable and ergonomic saddle.
Upgrading your pedals can improve your grip and stability, especially if you ride in wet or slippery conditions. Consider investing in pedals with better grip or those with clips or straps to keep your feet secure.
E-bikes can be expensive, making them a target for theft. Investing in a high-quality lock can provide peace of mind and greatly reduce the risk of theft. Consider upgrading to a sturdy U-lock or chain lock.
Fenders can protect you and your e-bike from mud, water, and debris, keeping you cleaner and more comfortable during your rides. Consider upgrading to fenders that are compatible with your e-bike's wheel size and offer full coverage.
If you plan to carry cargo or commute with your e-bike, upgrading to a rack can greatly increase your carrying capacity. Consider investing in a rack that is compatible with your e-bike's frame and can securely hold your cargo.
Conclusion
Upgrading your e-bike accessories can greatly improve your riding experience, whether you're looking to increase your safety, comfort, or performance. By upgrading your e-bike accessories, you can enjoy a more enjoyable, comfortable, and efficient ride.