Unboxing the Tongsheng TSDZ2B
A Closer Look at What's Inside
When you receive the Tongsheng TSDZ2B, you'll find a well-packaged kit containing the following components:
Mid-Drive Motor: The heart of the kit, this mid-drive motor promises efficient power delivery.
LCD Display: A user-friendly display to keep you informed about speed, battery life, and more.
Battery: Depending on your choice, the kit can come with or without a battery pack.
Wiring and Cables: All the necessary wires and cables for a hassle-free installation.
Torque Sensor: An essential component for a smooth and responsive riding experience.
Chainring: Quality chainrings are included to ensure optimal power transfer.
Installation Made Easy
DIY or Professional Help?
One of the most significant advantages of the Tongsheng TSDZ2B conversion kit is its ease of installation. Even if you're not a seasoned mechanic, you can install it with the help of detailed instructions provided. However, if you prefer a hands-off approach, seeking professional assistance is always an option.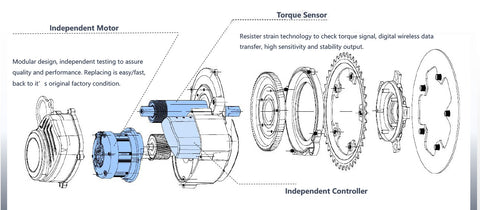 Performance Matters
Power, Efficiency, and Range
The Tongsheng TSDZ2B boasts a brushless and gearless motor design, ensuring a quiet and smooth ride. With multiple power levels to choose from, you can tailor your e-bike's performance to your liking. Whether you're tackling steep hills or cruising on flat terrain, this conversion kit has you covered.
The torque sensor plays a crucial role here, providing proportional assistance based on your pedaling effort. This feature not only conserves battery but also mimics the feeling of riding a traditional bike. Expect a range of 40-50 miles on a single charge, making it suitable for daily commutes or leisurely rides.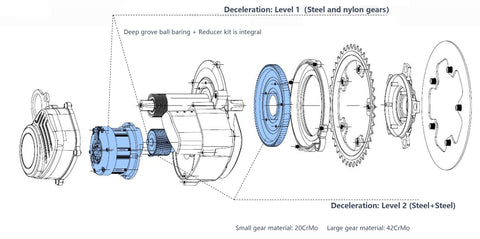 The Convenience Factor
LCD Display and User-Friendly Interface
The included LCD display is a game-changer. It offers real-time data on your speed, distance, battery life, and even trip information. Its intuitive interface makes it easy to navigate through the various settings, ensuring a seamless riding experience.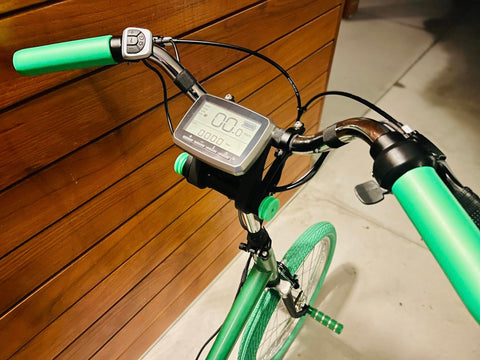 Is It Worth the Investment?
Cost vs. Benefit Analysis
Investing in an electric bike conversion kit is a significant decision, and the Tongsheng TSDZ2B offers excellent value for your money. Its competitive pricing, coupled with high-quality components, makes it a compelling choice for those looking to electrify their ride without breaking the bank.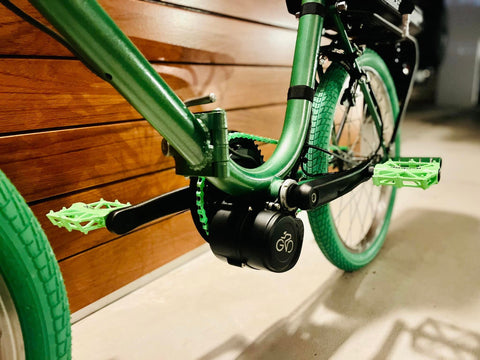 Conclusion
In conclusion, the Tongsheng TSDZ2B is a remarkable electric bike conversion kit that ticks all the right boxes - easy installation, impressive performance, and great value for your hard-earned money. Whether you're a daily commuter or a weekend adventurer, this kit can transform your ordinary bike into an eco-friendly powerhouse.
So, what are you waiting for? Access the future of cycling now with the Tongsheng TSDZ2B!